How Lil Michael's Came To Be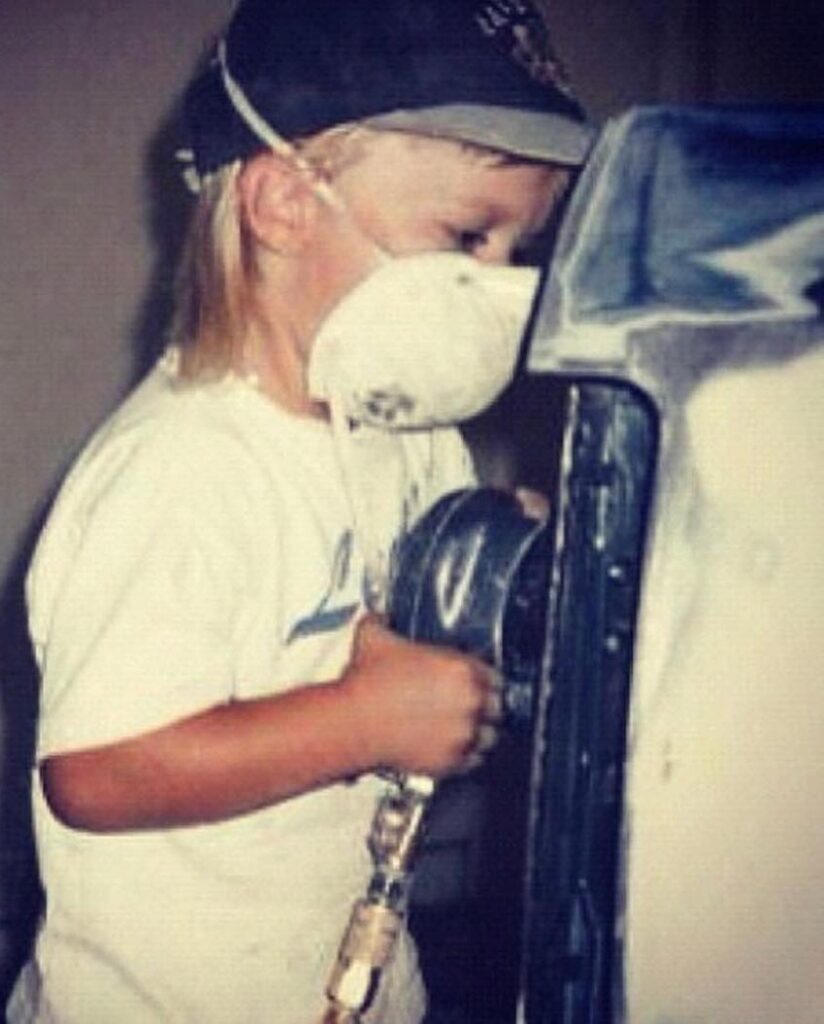 Ever since I was 5, I begged my dad to let me be in the garage with him. All I wanted to do was work on cars. I had no interest in doing anything else.
My dad had his own body shop in a tiny cowboy town in Wyoming that he eventually left behind to move to California. Years later, I was born. I grew up racing BMX and riding dirt bikes. But, none of that really grabbed my attention. What did was helping my dad in the garage working on cars. Every single night and all day on the weekends, I spent helping my dad. Some would say I'm an exact replica of him. I do owe a ton of credit to him. He is the reason for my relentless work ethic and my drive for perfectionism.
By the time I was thirteen, I was painting cars. In between restoring old hot rods and body work, I would take random pieces of metal and paint flames on them. The garage was filled with random things with fames painted on them. By the time I was sixteen, I was painting cars, and I was basically living at my dad's friends auto body shop. Once high school was over, I moved out to San Diego and attempted to become a mechanical engineer. During this time, I start working at ID Designs, and that's when I really start getting involved in the off-road industry.
I slowly started finding people who need to get some race car bodies painted here and there. Finally, I had enough work coming in, I decided to take the chance, and open up my own shop. I took on as many projects as I could, working most nights until the early morning. Slowly, more and more people started to come to me for paint and design work. Eventually, I outgrew my little shop and moved a few doors to the shop I'm at today. It's been a long journey, with countless hours spent in the shop. I don't expect it to get any easier. I'm still pushing every day for bigger and better things.
My dad taught me how to work with my hands . Taught me to be able to figure out how the mechanical side of things work and how they go together. That's something that's helped me make a business and be able to support myself and now a family.